We are finishing off 2018 by going through the top 5 podcast episodes from 2018!
This year, we have covered topics ranging from women's health, to Alzheimer's, to the microbiome. All of these topics are important aspects of health, and every single person has some connection to each of these conversations.
To choose the top 5 episodes, we looked at the download numbers from each episode as well as the engagement from all of you. Here is our countdown of the 5 best podcast episodes from 2018.
Number 5

Episode 52- Intuitive Eating with Katie Garces
Episode 52 dives deep into why so many people fail on all of these different diets.
There is a stigma that one diet can fix everybody, and every new year people are rushing to figure out which diet is the latest and greatest. However, 95% of people cannot stick with the diet they choose. Why is that?
Katie Garces explains exactly how this happens. It is because we get so caught up in following the directions of the diet that we forget about listening to what our body needs.
In Episode 52, Katie explains how to listen to your body to discover what the perfect diet for you is.
Number 4
Episode 40- Treating Mold Toxicity with Kelly McCann
Mold toxicity is a health issue that is more common than anyone would expect.
It is estimated that over 50% of homes in the US have undetected mold damage, which means the majority of us are experiencing mold toxicity to some degree.
In Episode 40, Dr. Kelly McCann talks all about how mold impacts our health, what to do if your house is damaged by mold, and how to improve your health.
Number 3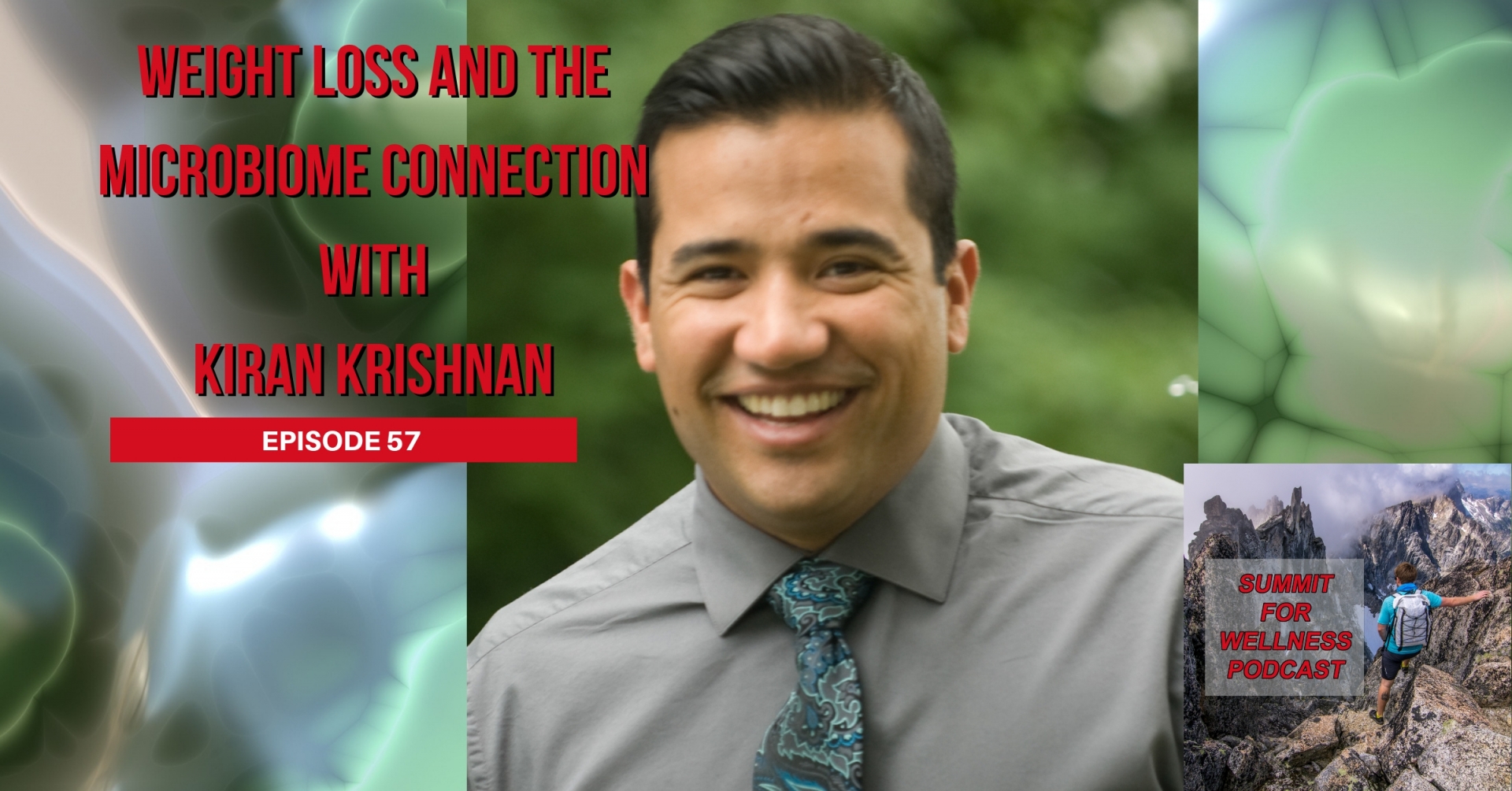 Episode 57- Weight Loss and the Microbiome Connection with Kiran Krishnan
Kiran is a microbiologist who has been performing research on the microbiome for quite a long time.
He discusses not only what the microbiome is, but also how most probiotics aren't actually probiotics, and what we can do to support our microbiome colonies.
Also if you ever wondered what a dose of antibiotics will do to your body, this episode will tell you everything you need to know!
You can listen to Episode 57 here.
Number 2
Episode 51- Helping Women to Regulate Hormones and Weight Loss with Cynthia Thurlow
Cynthia is a practitioner I deeply respect, and it was an honor to have her on the podcast to talk about women's health.
There are many women out there who are suffering from fatigue, weight gain, and hormone dysfunction, and have no idea what to do about it.
This is where Cynthia shines. She does a phenomenal job of supporting women and helping them to discover what is causing these health issues, and how to restore their health back to optimal levels.
You can listen to what one of the main causes is in Episode 51.
Number 1
Episode 27- Alzheimer's and the Keto Diet with Amy Berger
This episode had more than double the amount of downloads compared to every other episode we have released this year!
It is no surprise because nearly everyone knows someone who has suffered from dementia or has Alzheimer's Disease. Plus, the keto diet has been a huge talking point this year!
In this episode, Amy discusses some of the primary issues that contribute to the development of Type III diabetes, also known as Alzheimer's. She also talks about how fats play into the role of brain health, and how we can incorporate them into our diets without being fearful they will make us fat.
You can listen to Episode 27 here!