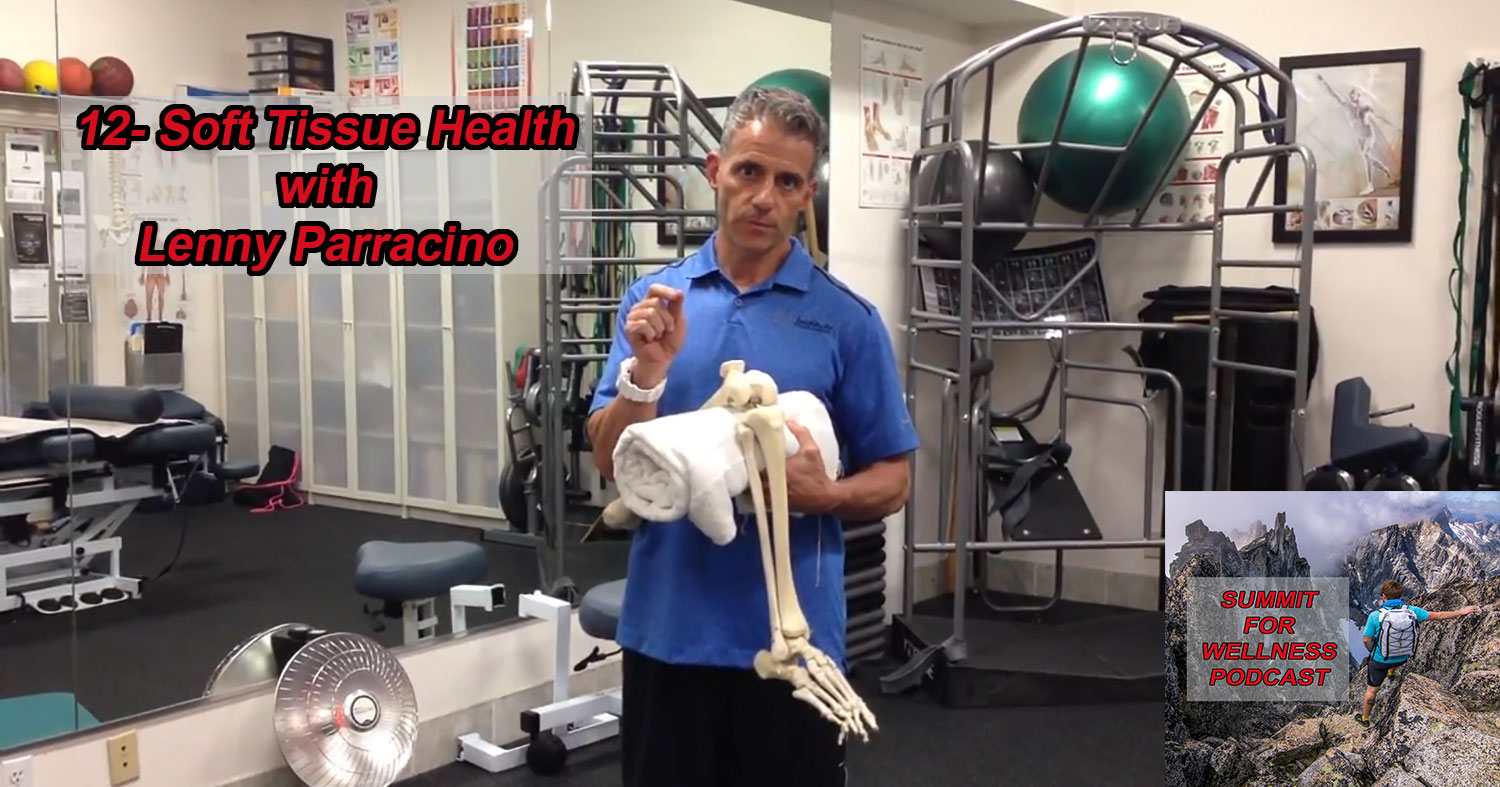 The soft tissue in the human organism is something that we don't talk enough about. We hear in the media all the time about the benefits of working out, or going on a specific diet, yet we don't talk about what the soft tissue is and how to take care of it.
I know that most people who come into my clinic don't take the time every day to stretch and work on their soft tissue. In fact, stretching routines typically aren't a priority until an injury occurs, and then the routine only lasts until the person is feeling close to normal. What do you think would happen if more people added soft tissue work into their daily routine, similar to brushing and flossing our teeth?
We brought on a phenomenal practitioner to talk exactly about these issues. Lenny Parracino has mentored me for many years, and I credit his knowledge with a lot of the direction I have taken my educational path. I have never met someone who studies the human organism nearly as much as Lenny does.
This episode has tons of great information not only for the everyday person learning more about how to care for their body, but also for practitioners who want to learn more about the soft tissue matrix. You can enjoy all this in this episode of Soft Tissue Health with Lenny Parracino!