Asparagus is a fantastic vegetable to use as a side dish for many entrees. Asparagus also happens to be a very healthy food item to have on your plate. With this roasted asparagus recipe, you will receive these amazing health benefits!
Asparagus is packed full of nutrients. These nutrients include fiber, folate, vitamins A, C, E, and K, as well as chromium. This plant is also an excellent source of glutathione, which is a very important detoxifying compound that helps to break down carcinogens and other harmful toxins. It also is a natural diuretic, which will help to flush fluids out of your system.
One thing you may notice after eating asparagus is a strong smell to your urine. This is in no way harmful to you! It is a sulfuric compound that creates the strong odor.
Paleo Roasted Asparagus
To make the best roasted asparagus possible, you want to use the less-fibrous ends of the asparagus. To do this, take the stalk by the two ends and bend it. Where it snaps off easily is the line between the fibrous side and the less-fibrous side. You want to keep the end that has the flowery part.
Lay down parchment paper onto a cookie sheet, and line the cookie sheet with asparagus. Take globs of cooking fat of your choice and lay it on top of the asparagus. Sprinkle your spices over the top.
Next you place it into your oven for about 15 minutes, turning the asparagus every now and then. That is it, you have made your Paleo Roasted Asparagus!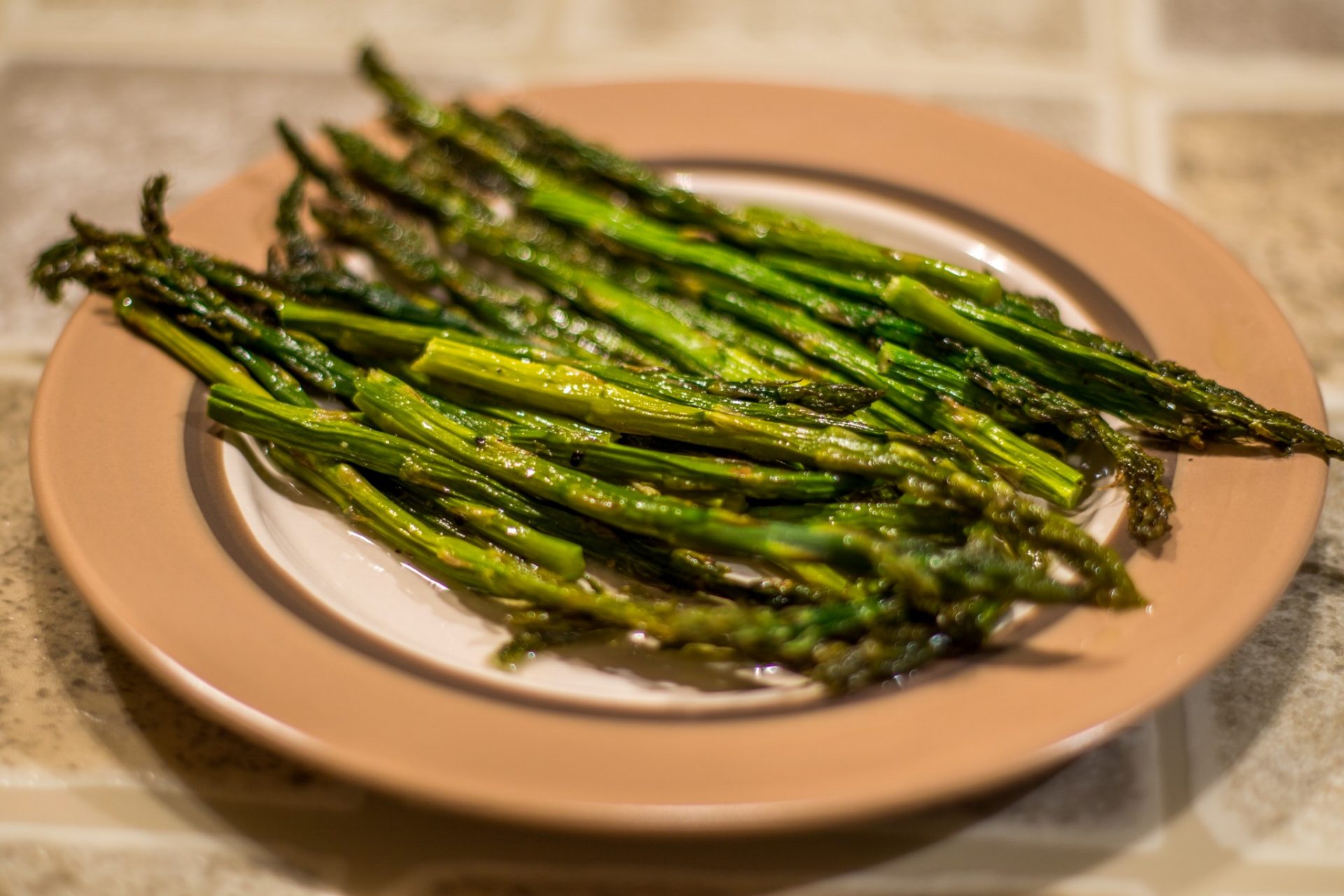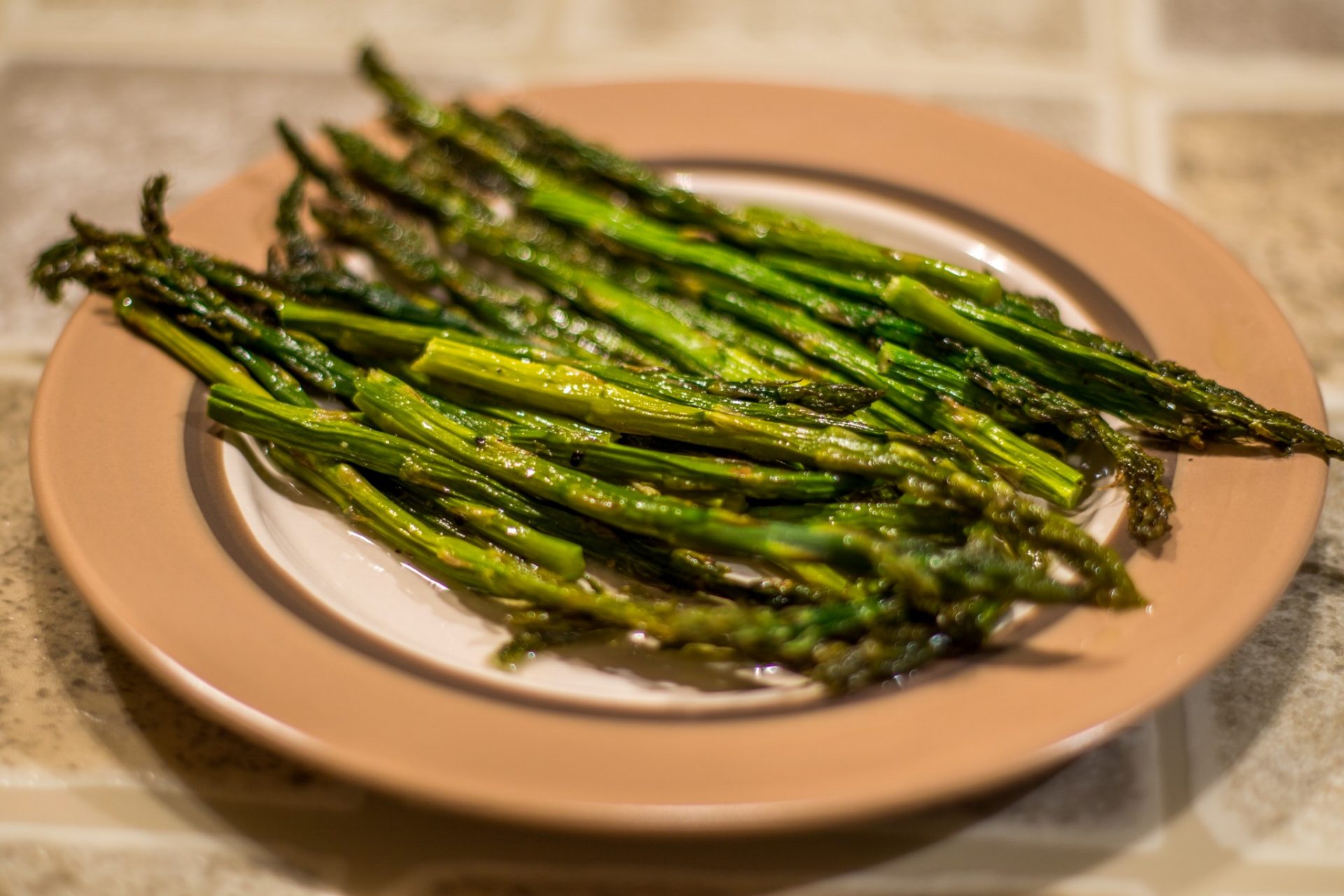 Paleo Roasted Asparagus
Paleo Roasted Asparagus makes for a great side dish to many different main dishes.
Print Recipe
Ingredients
1

lb

Asparagus

1

tbsp

Fat

,

Duck, Butter, or Lard

1/4

tsp

Himalayan Salt,

to taste
Instructions
Preheat oven to 425°.

Line a cookie sheet with parchment paper.

Bend the stalks of asparagus to snap off the tough ends.

Line the stalks on the cookie sheet.

Cover with the fat of your choice. Add as much as you choose.

Sprinkle on the salt.

Place in oven for 12-15 minutes, depending on your thickness of asparagus.

Remove from the oven and serve immediately!
Notes
Macronutrient Ratios:
Fats: 52%
Proteins: 17%
Carbs: 31%